Accents Virtual Tours, LLC
" Your Marketing Showcase Provider"
Accents Virtual Tours, located in Peachtree City, Georgia offers 360° virtual tour solutions. Our company provides photography and on-line interactive tours for all Georgia Real Estate Companies and business. Showcase you property 24 hours, 7 days a week.
Did you know that 84% of home buyers begin their search for a home on the internet?
Our exposure engine send your listing to the most poular real estate portal: such as: Trulia, YouTube, Front Door, Oodle, Lycos, Local, Hot Pads, Vast, Trovit, Geebo, Reachoo, OLX, Homes.com, HomeSeekers.com, posted on MLS and Realtor.com and all types of Social Media.
Our presentations handle all forms of media, are mobile ready and accessible all day, every day, worldwide.
Through our network of service providers, we are also able to offer virtual tour solutions anywhere in the world!
A virtual tour is more than just pictures on the screen. It brings your home or business alive in the eyes of prospective buyers.
Our technology is not limited to real estate tours. We can customize the look and feel of our tours to create a professional grade virtual tour of any type of property or item including but not limited to :
Auction Inventory, Automobiles, RVs, Motor Homes, Beauty Salons, Spas, Banquet Facilities, Bed & Breakfasts, New Home Developments, Churches, Campgrounds, Cities, Towns, Neighborhoods, Residential Associations, Commercial Real Estate, Corporate Offices, Condominium Units, Convention Centers, Cruise Ships, Events, Factories, For Sale by Owner Real Estate, Before & After Work of General Contractors, Golf Courses, Government Facilities, Health & Fitness Clubs, Historic Buildings, Libraries, Malls & Shopping Centers, Marinas, Boats, Medical Offices & Hospitals, Meeting Facilities, Manufactured Homes, Motels, Hotels, Resorts, Museums, Nursing Homes & Retirement Facilities, Parks & Recreation, Prof Offices (Attorney, Dental, etc), Scenic Areas, Schools, Colleges & Universities, Showrooms, Ski Resorts, Stadiums, Theme Parks, Water Parks and Vacation Rentals.
You only get one chance to make a first impression. Our company's goal is that when your customers see your property, they need to be wowed! Accents Virtual Tours can provide you with a professional combination of 360° degree panoramic and still images in a timely fashion. Other services provided are photos for MLS and aerial photography provided by a quad-copter.
Please click over on the tab of "Tour Gallery" to see examples of tours.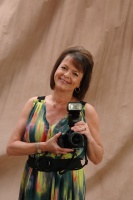 Brenda Stewart - Designer/Photographer
Peachtree City/Atlanta, Georgia,
Real Tour Vision - "Rookie of the Year" Award For 2014